Supported internships for people with learning difficulties and/or autism spectrum conditions
About DFN Project SEARCH
Project SEARCH provides supported internships and employment training opportunities for people aged 18-24 living with learning difficulties and/or autism spectrum conditions.
Delivered in partnership with Burnley College and Lancashire County Council, DFN Project Search supports you through a work placement within The Calico Group, our host employer. Through our supported internships, you will gain the skills needed to maximise your potential and find paid employment in the future.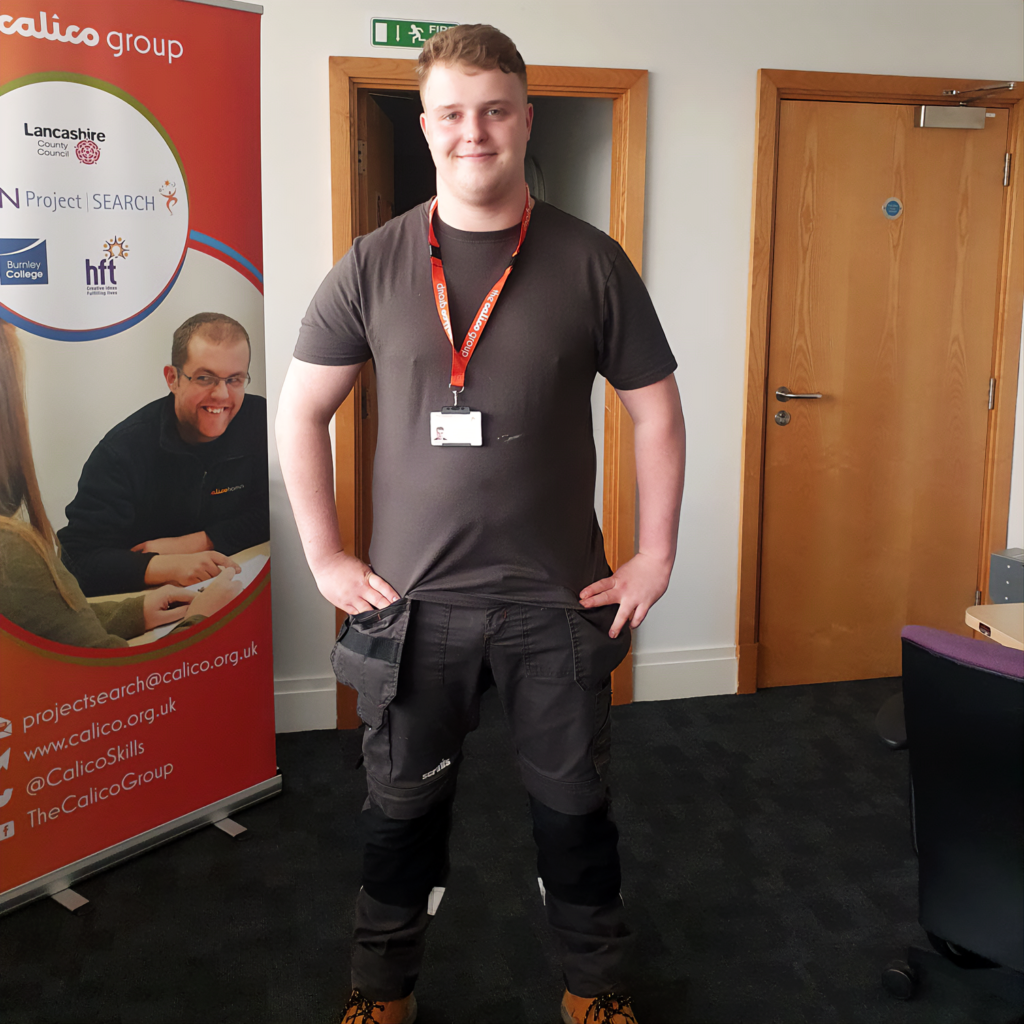 How DFN Project SEARCH works
The programme runs for one year during term time, starting in September. We will be supporting a group of 8-12 young adults who are currently studying at college.
Throughout the year, we rotate each intern through three placements so they receive a variety of opportunities to build on their skills. We also provide continual feedback throughout.
Finally, at the end of each internship, we will continue to support you in gaining paid employment.
Eligibility
To be eligible for DFN Project SEARCH, you must meet the following criteria:
have an Education Health and Care Plan (EHCP)
be aged between 18-24 years old
be a Local Authority resident
have an ability and desire to progress and change your behaviours around work and employment
be an appropriate fit for The Calico Group
be willing/able to access public transport.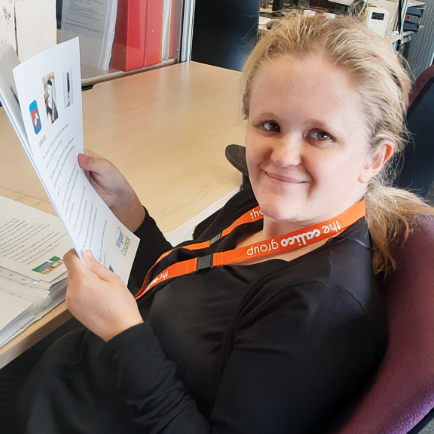 Get in touch
If you or a loved one could benefit from a supported internship, get in touch today for more information:
How the programme runs
DFN Project SEARCH is delivered by one Tutor and one Job Coach.
Each working day will consist of two classroom-based teaching sessions at 9-10am and 3-4pm. The afternoon session will also provide an opportunity to debrief about your working day.
Between the two teaching sessions, you will carry out your work placement with The Calico Group from 10am-3pm, minus a lunch break.
Our Job Coach will shadow each work placement prior to your Internship starting, helping them to gain an understanding of the job role and find appropriate levels of work.
Both the Tutor and Job Coach will also be there to support you in your search for employment.
What is DFN?
DFN is a charitable foundation – Delivering the Future Now. The foundation, established in 2014, aims to make a positive difference to the lives of young people with special educational needs and disabilities.
Find out more