In a direct response to the widely predicted national 'jobs crisis', Calico Enterprise have announced new job opportunities, training placements and employability support to give vital help to 16 – 24 year olds within the local community.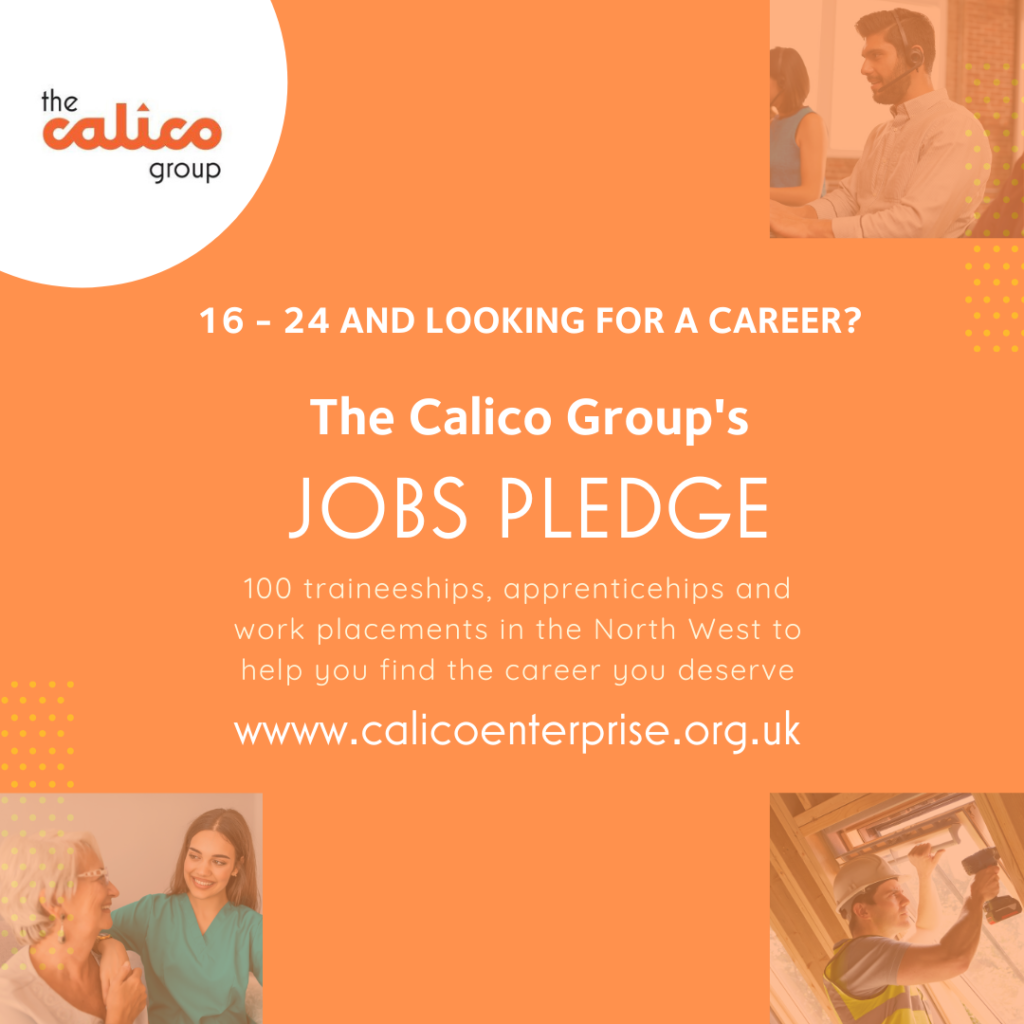 We pledge...
Within the next 12 months, The Calico Group pledge the following;
30 young people to be employed under the Kickstart scheme
30 apprenticeships will be generated across the Group
60 young people will benefit from work placements
How to access these opportunities...
The pledged opportunities will become available throughout the course of the next 12 months.
Start exploring what we could do for you! You'll find all our learning and employment services here.